Healthcare
Care You Can Trust
---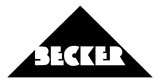 Our works are located in Bavaria, in the south of Germany.
This is a region loved for its beautiful landscape and renowned for its conscientious and skilled craftsmen.
Metalworking, our branch of industry, has a long tradition in the region. Becker employees are skilled in forming and processing high-quality sheet steel. One of the major assets is that all the production takes place on site – from the skilled manual crafting to the computer-controlled machining. Each object is different, each clinic has different requirements, each hospital special wishes: we can offer you creativity and flexibility in the design and production of custom handmade furnishings.
Our customers benefit from our experience and specialization. Our manufacturing is focused almost exclusively on steel furnishings and fittings for hospitals and clinics. Top quality furnishings made of high-grade steel for extreme conditions and a long service life.
Consulting, planning and manufacturing are in the hands of one team through to on-time delivery and skilled assembly on site. The current Becker range has been developed in close cooperation over decades with architects, project managers and purchasers. The design, scope and sizes of the furnishings precisely meet all practical requirements, likewise the colours and surface finishes.
As a medium-sized company, Becker can react to your wishes flexibly and quickly.
Custom fittings and colors, and high-quality powder coatings are just some of the special features of our comprehensive